This week has been a rather knitty week for me :) Besides the yummy yarns that have been purchased, and the hours spent turning that yarn into something lovely, I have also received two lovely knitting pattern books/magazines.
The first is
Jo Sharp's
Knit.2 pattern book which my lovely boyfriend got me - which I also think is her best knitting book to date. The knits don't look terribly exciting to knit (ie. lots of stockinette, minimal shaping) but they're certainly things that I would wear...
And the other is the new Interweave Knits magazine from my lovely dad :

There are oodles of patterns I want to knit out of the two books/magazines but they will surely have to wait as I have all these ooh's and ummmm's already lined up... but on my to-do list for the somewhere future are:

From Interweave: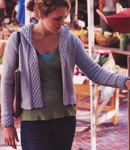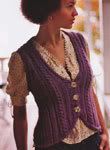 1.A cardigan for Arwen 2.Equestrian Blazer 3.Waistcoat

From Jo Sharp: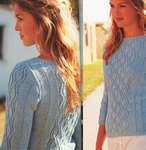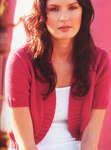 Sweaters and Boleros...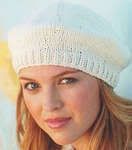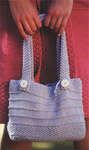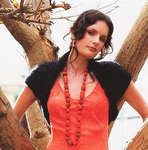 ... Accessories and shrugs!!

Sometimes I wish I was a professional knitter, or at least a professsional housewife with the luxury of spending my days knitting and baking ;) Oooh how I'd love that!!
I also picked up an instructional book after all my days of googling "what is the equivalent of psso" and now have a handy reference at all times. I originally wanted the interweave one, but I thought I'd pick up this one instead because of the photographic instructional technique that it employs. I am definitely a visual person - and I often rely on photos as opposed to those little "drawings" of knitting.